Brand We-Media Strategy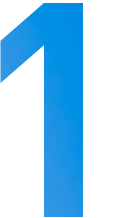 Category positioning
The purpose of category positioning is to solve the ultimate proposition of "Who am I?" As the essence of consumer purchase is the category, the brand is only used to express the demand for the category. We think that the key to building a brand is to create a new category and make your brand the first choice for this category.
a Definition of category nature
b Creativity of category name
c Definition of category segmentation opportunity
d Definition of strategic category competitor
Competitive products
Competitive products are most favored by consumers and have the greatest contribution to the brand. They are also strategic items that are able to drive the sales of all products. We believe that a competitive product is an engine that carries a strong brand. Without it, even if a brand is quickly known by consumers, it is difficult to achieve its long-term development. Based on the brand strategy, we will create a competitive product that meets the strong demand of consumers, so as to quickly start market sales. Every successful brand must have its own competitive products.
a Product positioning
b Product naming
c Product core appeal
Value positioning
Brand value positioning is to solve the problem of "What can I do for the needs of consumers?" We believe that it is by virtue of their value to consumers that brands can survive in society, and planners must find this value and express it. Brand value positioning is especially important for start-up corporate, because it's the first reason for consumers to buy the brand products for the first time and the first driver of product sales.
a Rational value positioning
b Perceptual value positioning
c Brand value proposition
Cognitive prototype transmission
Cognitive prototypes are images that everyone knows. Users are familiar with them and have a strong understanding of them. Brand cognition prototype is an image carrier that enables a brand to be remembered and disseminated at the lowest cost. The transmission of cognitive energy of this image carrier to the brand allows the users to remember the brand in the shortest possible time.
(1)Cognition of visual symbols
(2)Cognition of life scenes
Advertising discourse system
Based on category positioning and brand value positioning, we will create a dissemination slogan and an appeal system for brands to promote their dissemination and impress consumers, so that consumers can understand our brand identity and value in the shortest time and quickly remember us. We believe that brand appeals should be simple and easy to understand, trigger resonance, and facilitate dissemination and memory.
a Spreading slogans
b Value supporting points