Brand Design of John Mary Pet Hospital
John&mary, under the pet diagnosis and treatment center and foster care center, to create a set of pet medical care, beauty bath, professional foster care and pet supplies sales and other integrated pet brand. The service concept of "care for life, respect life, treat life kindly and care for life" is committed to becoming every pet's intimate service expert with love, patience, care and perseverance. To build a complete service system, can provide a full range of pet inspection, hospitalization, foster care, beauty and pet supplies and other services. In terms of medical treatment, the stores refer to international cutting-edge standards.
"To be loved, to be loved.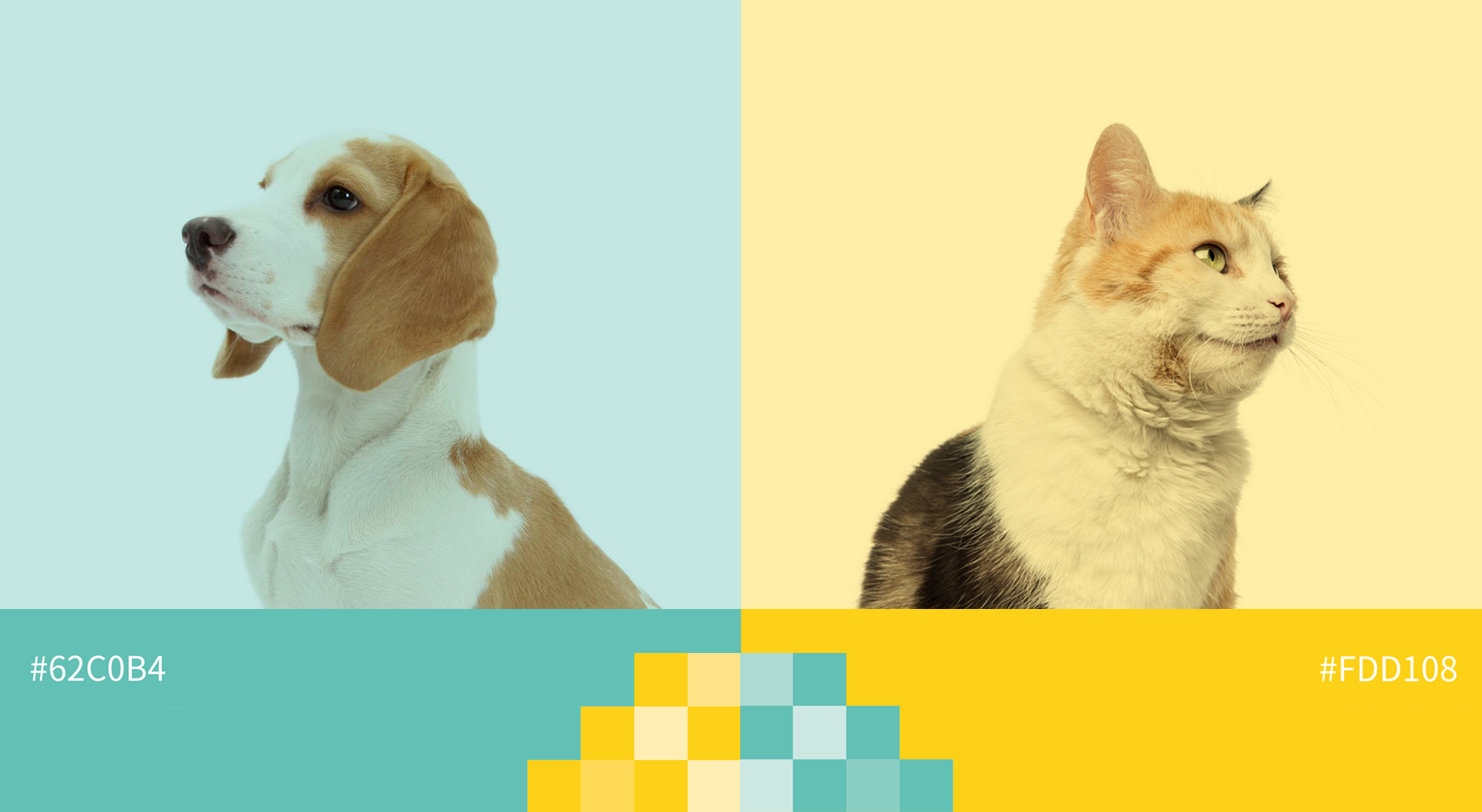 John & Mary Pets Hospital
John & Mary isa pet hospital brand. How to let people know that this brand is related to pet hospital at first glance?
During the brainstorming process, we divided the brand name into two parts- pet and hospital. How to embody both attributes on the design is our focus.
According to the English brand name, we created two characters- John the dog and Mary the cat, making people thinking of "doctor and nurse" as well as male and female pets. Dogs and cats are the most common pets, so these images remind people of pets, which, as we call it, "perception prototype".
For the other attribute of the brand- hospital, we use the most common sign "+", which clearly shows the image of hospitals. Again, it's based on "perception prototype".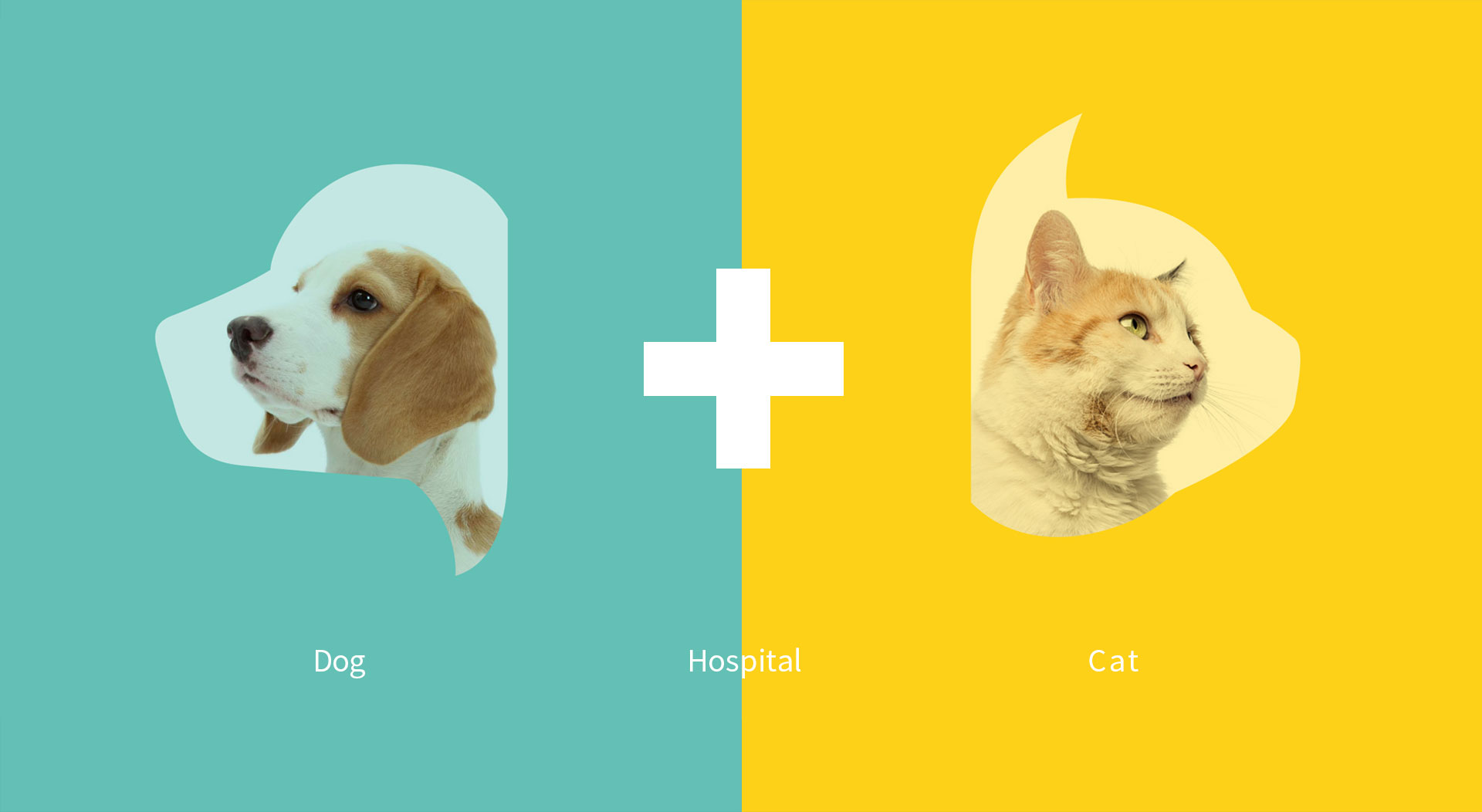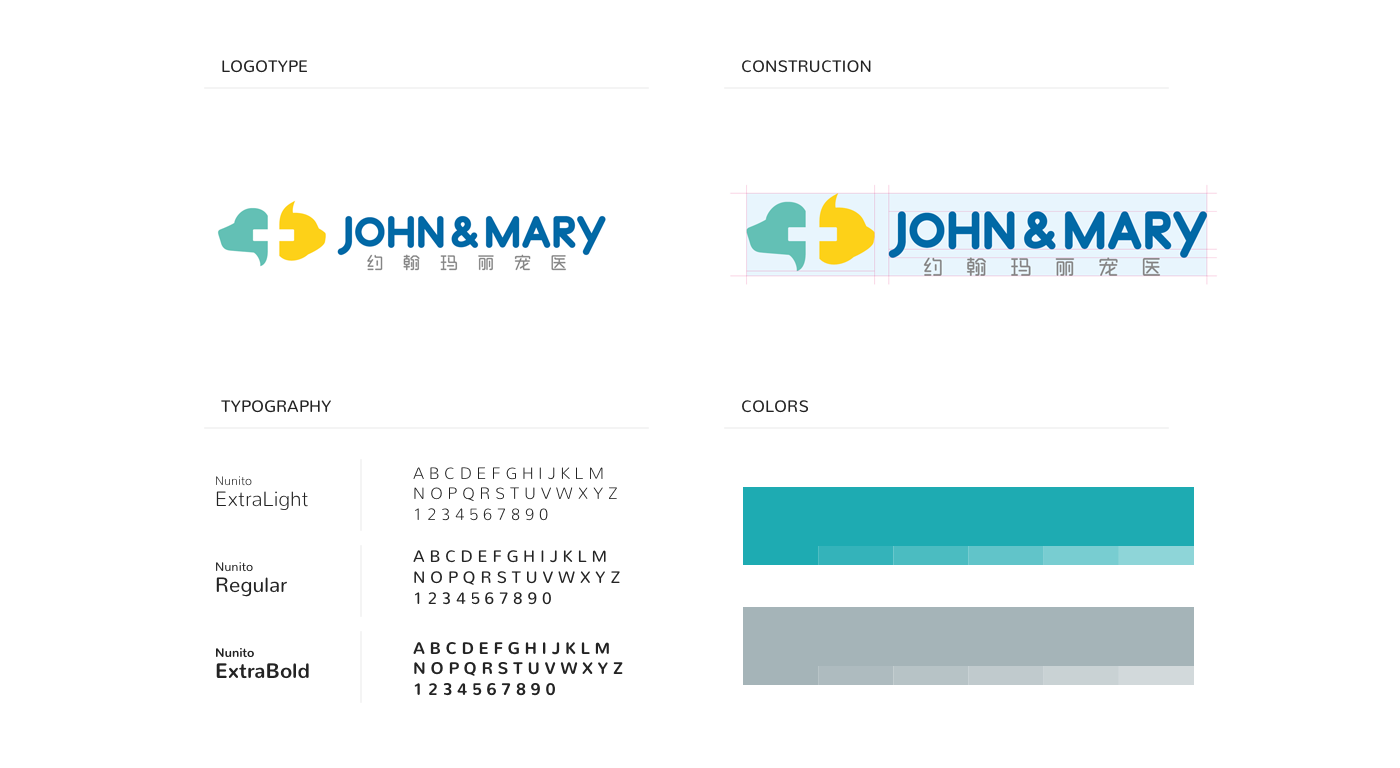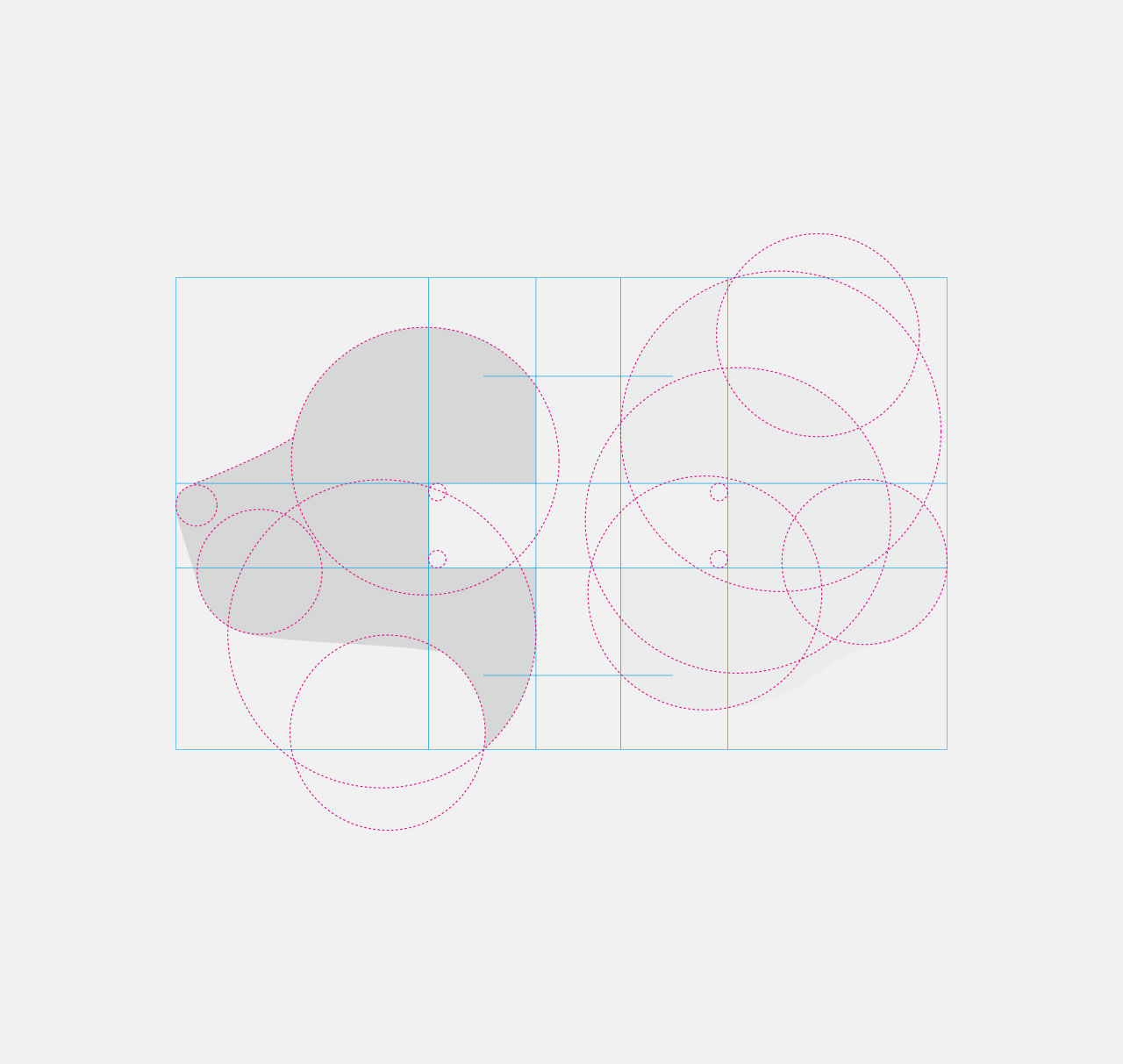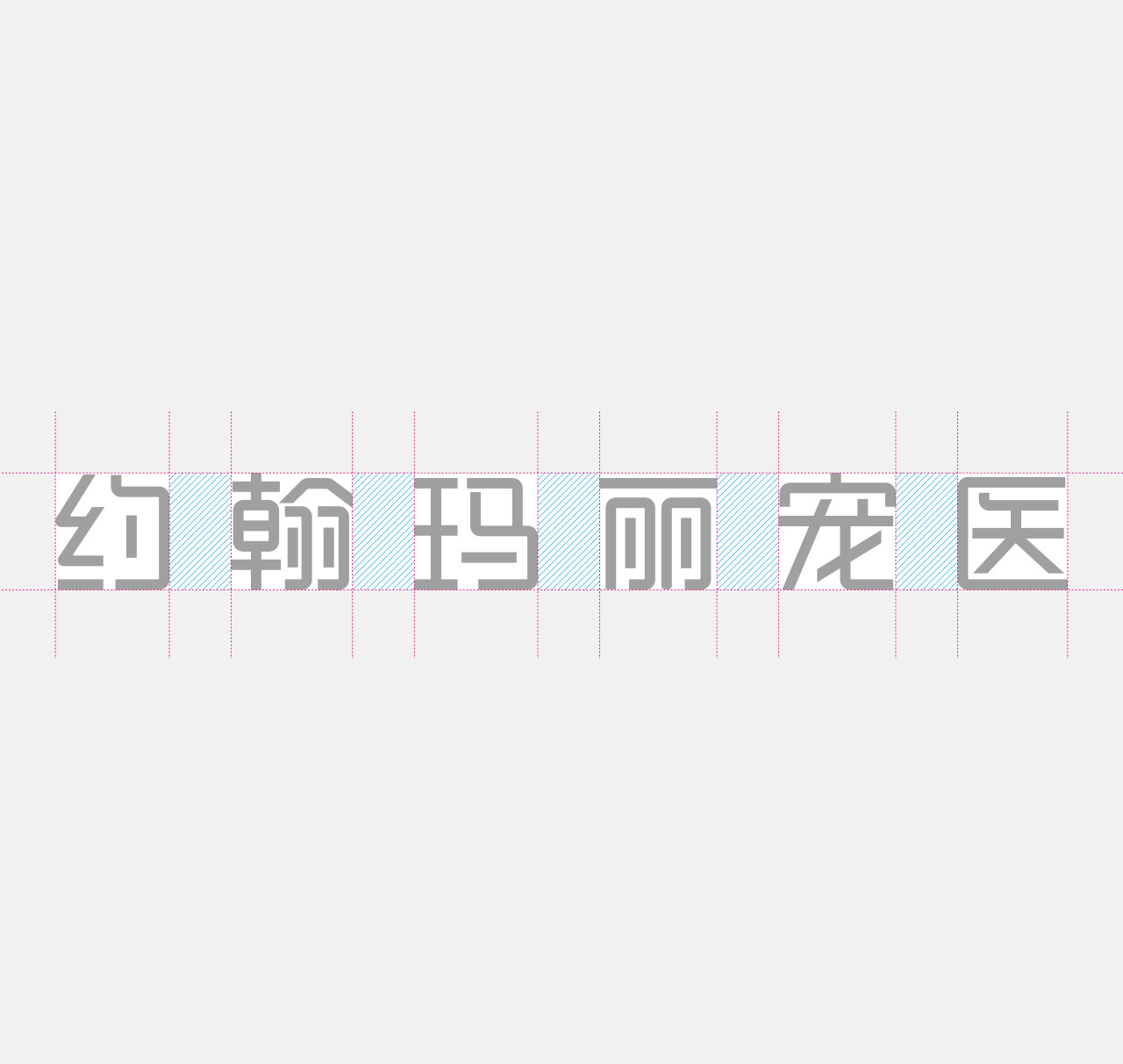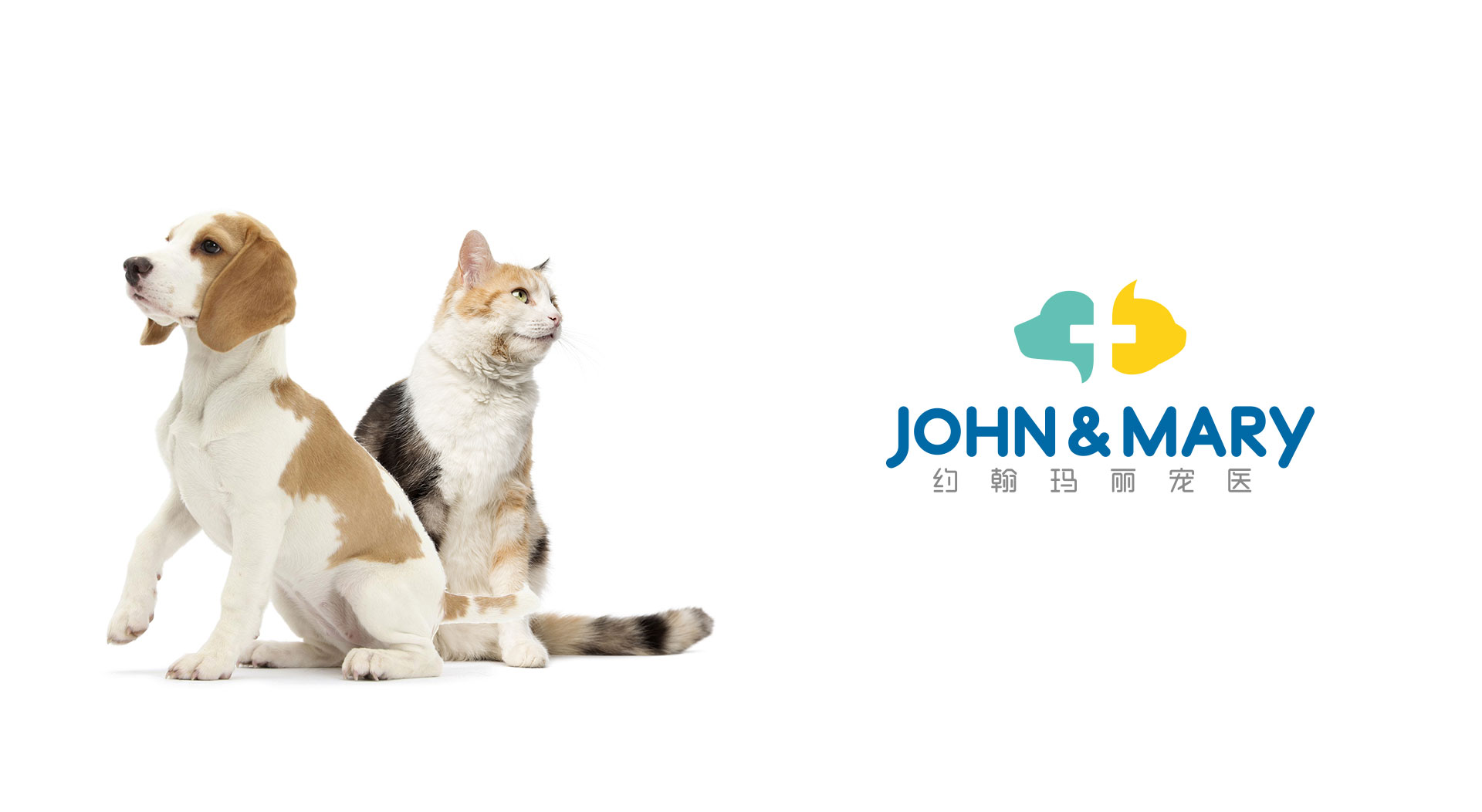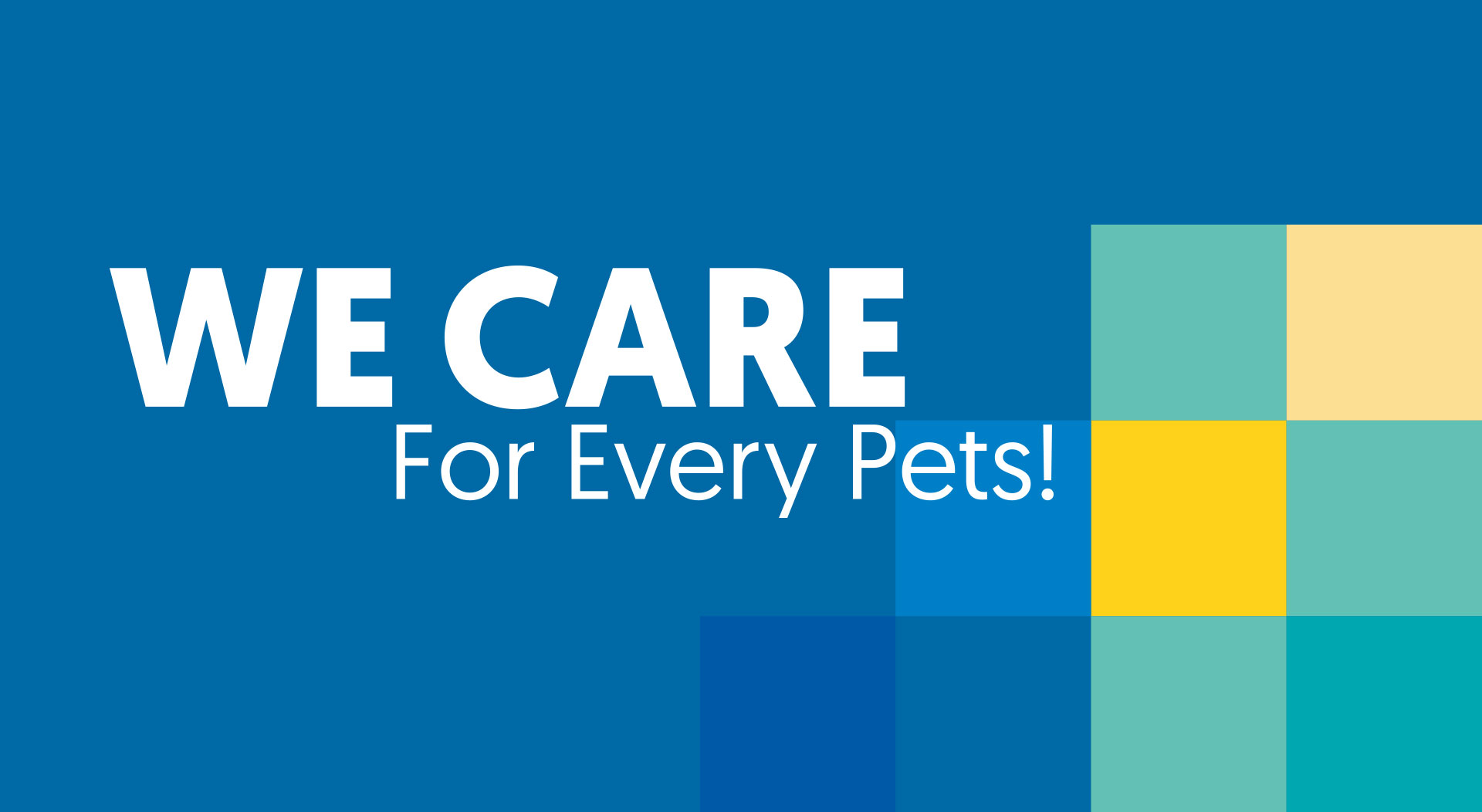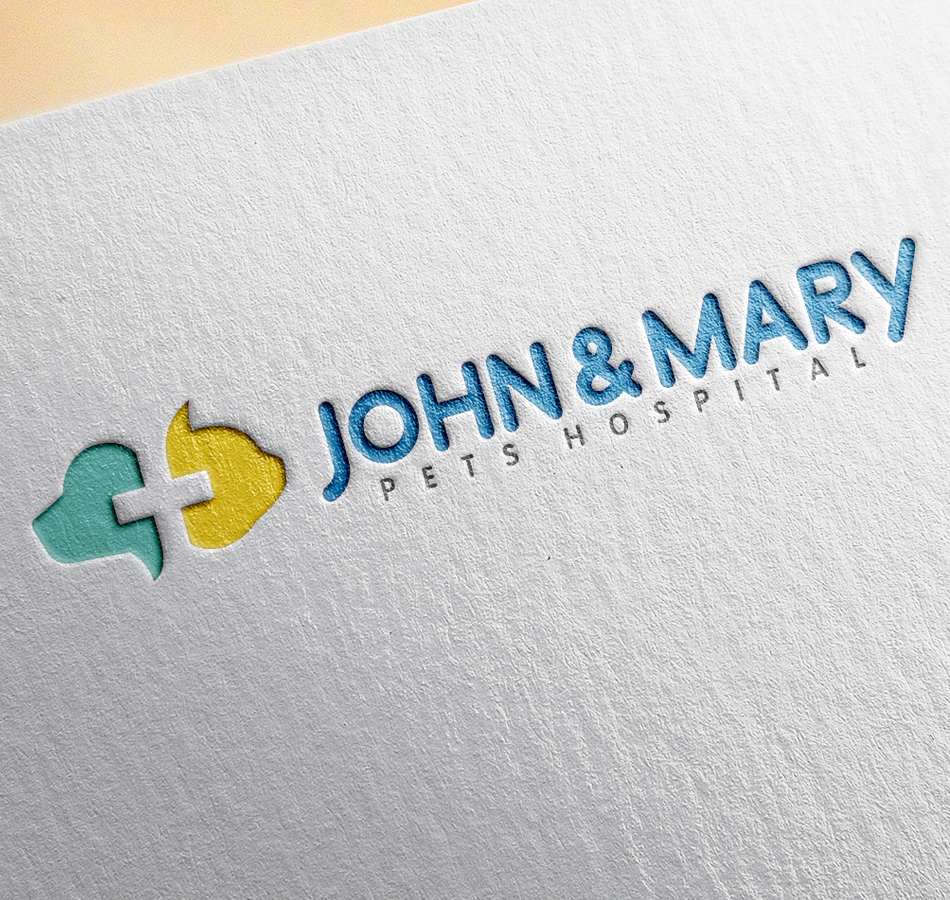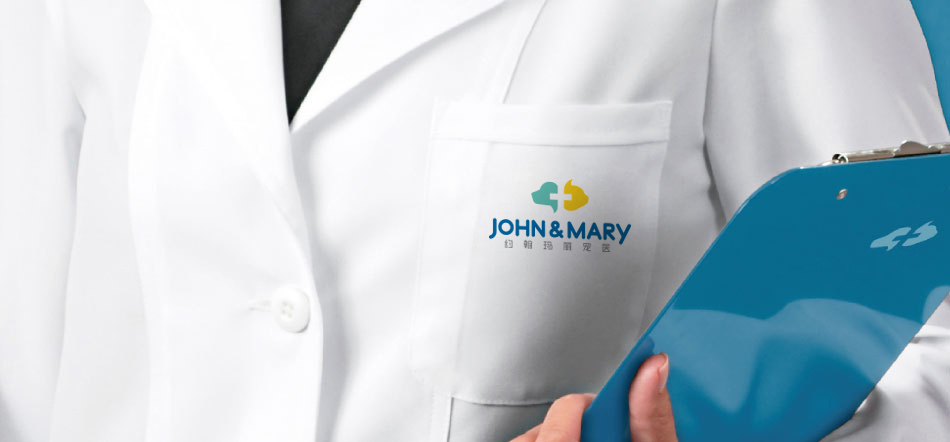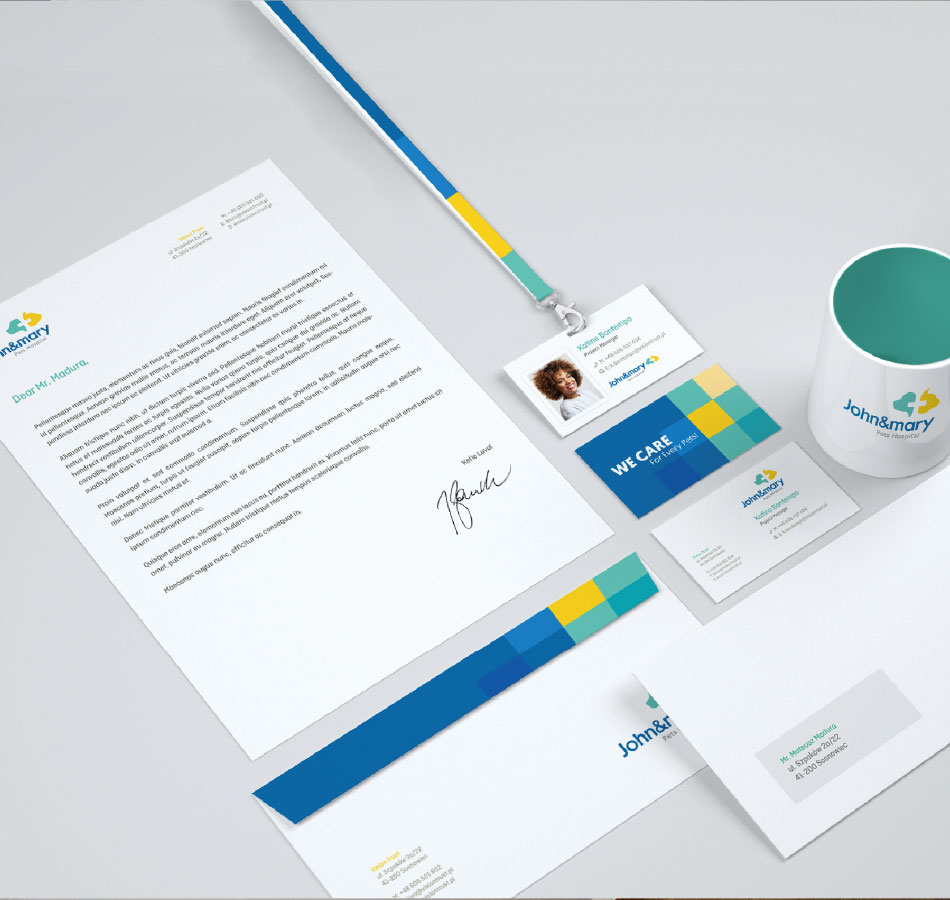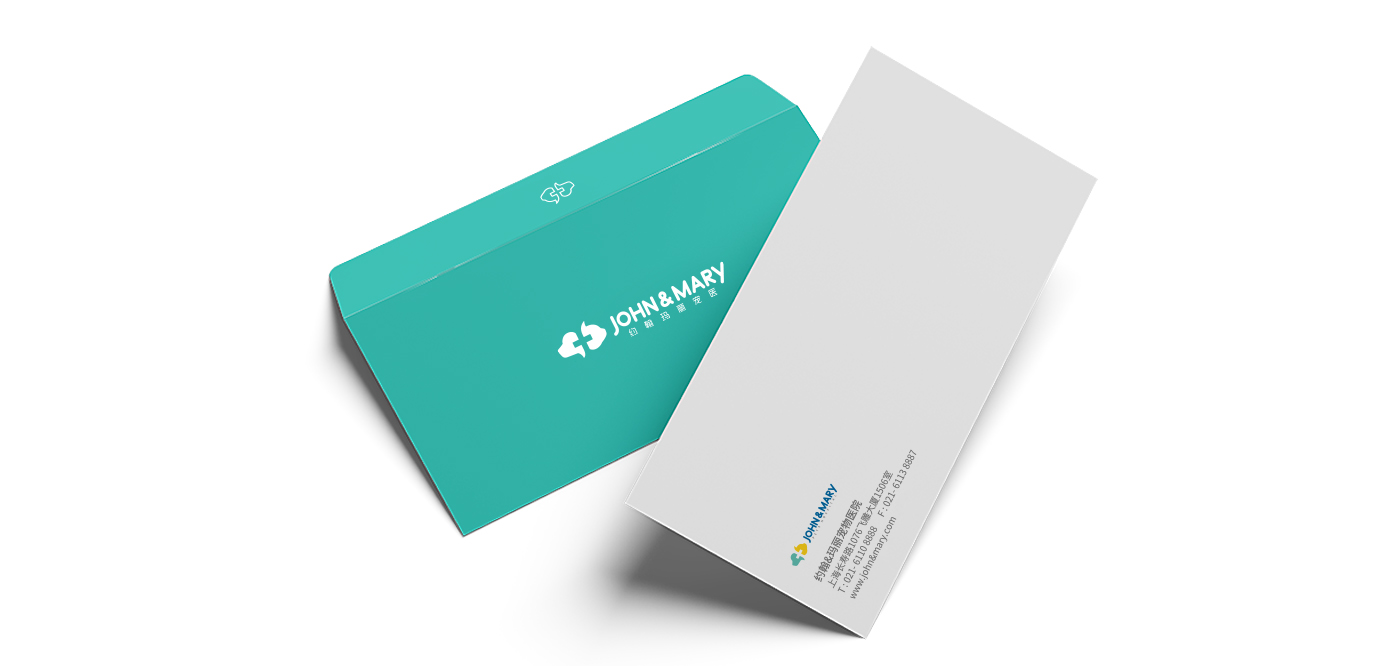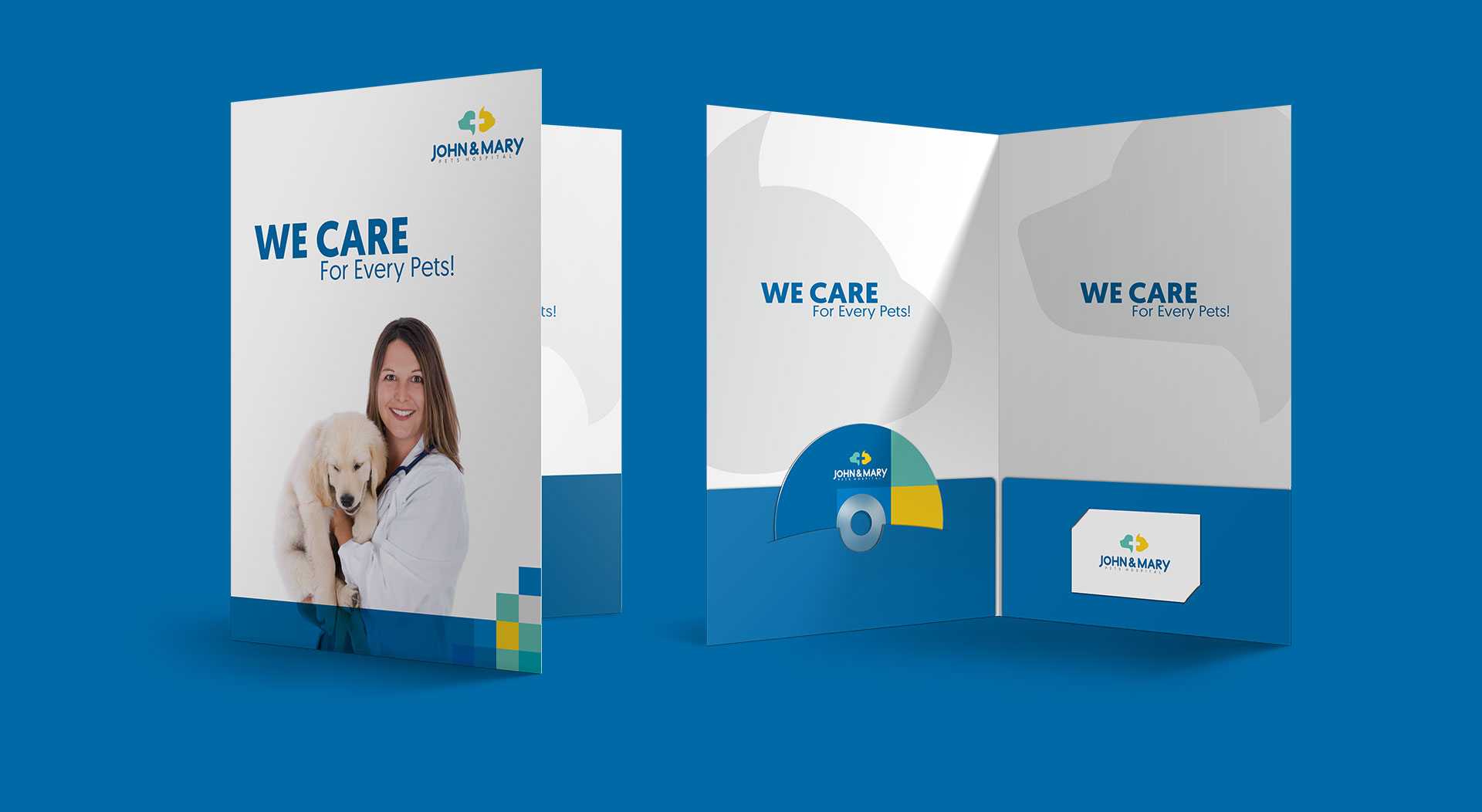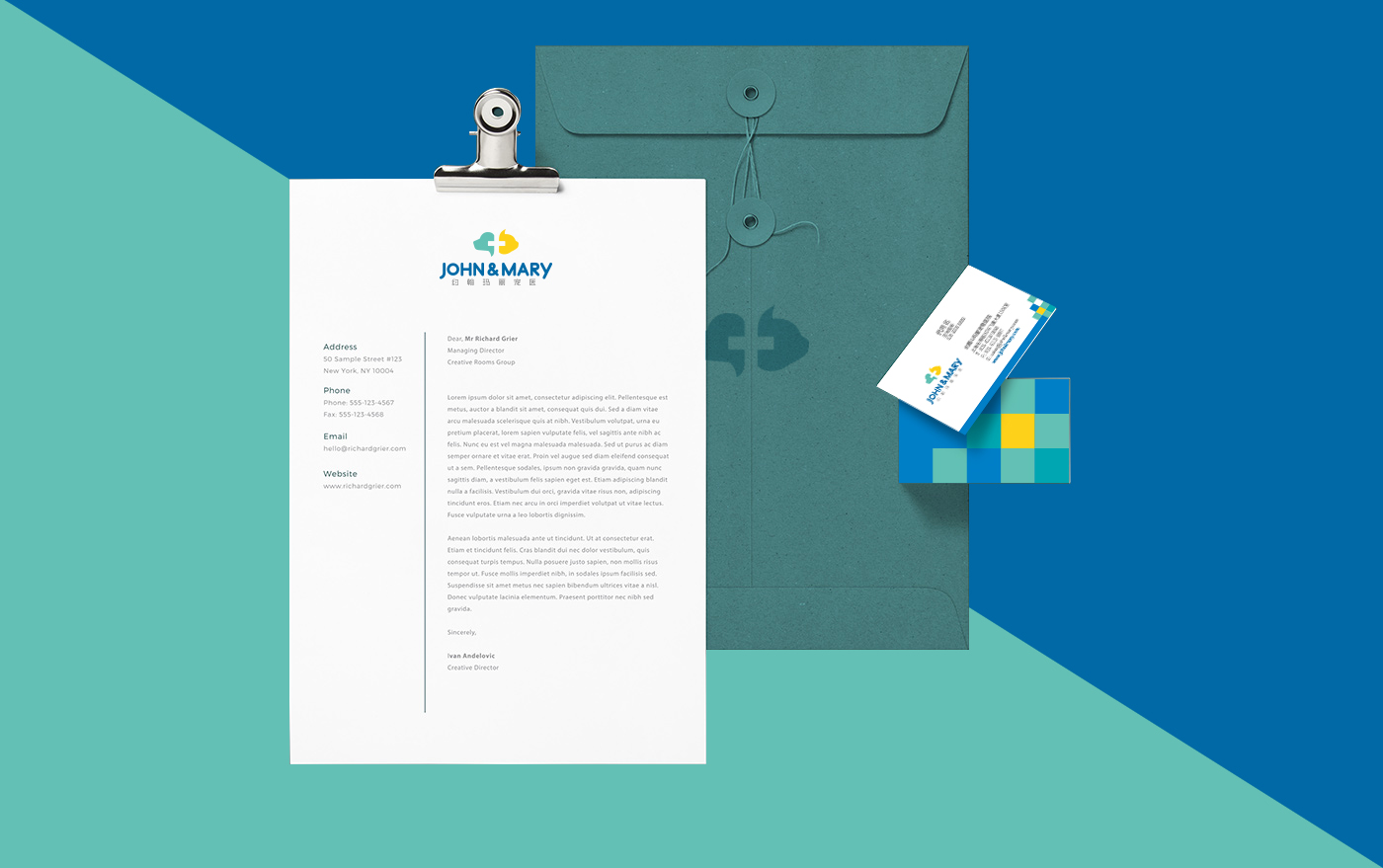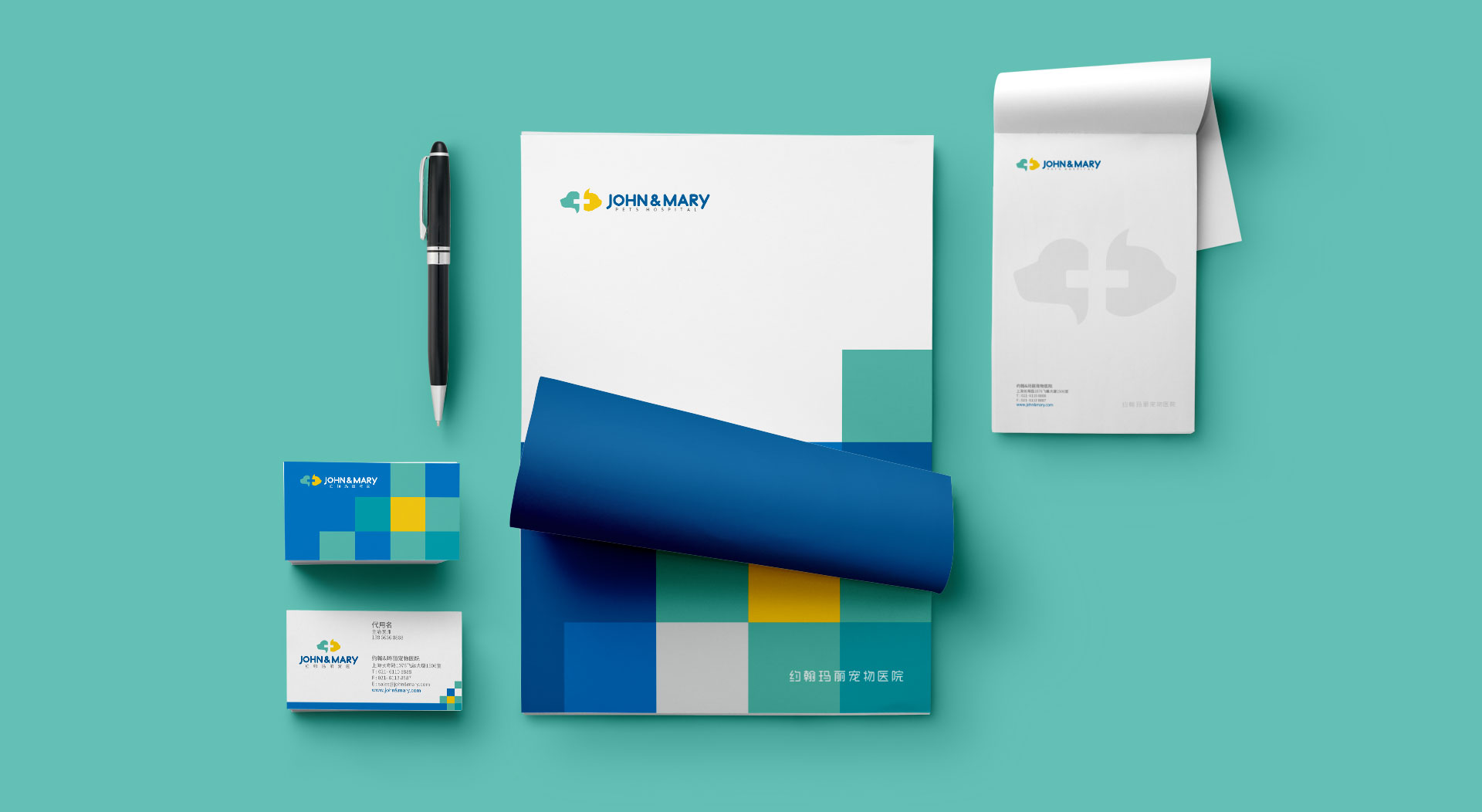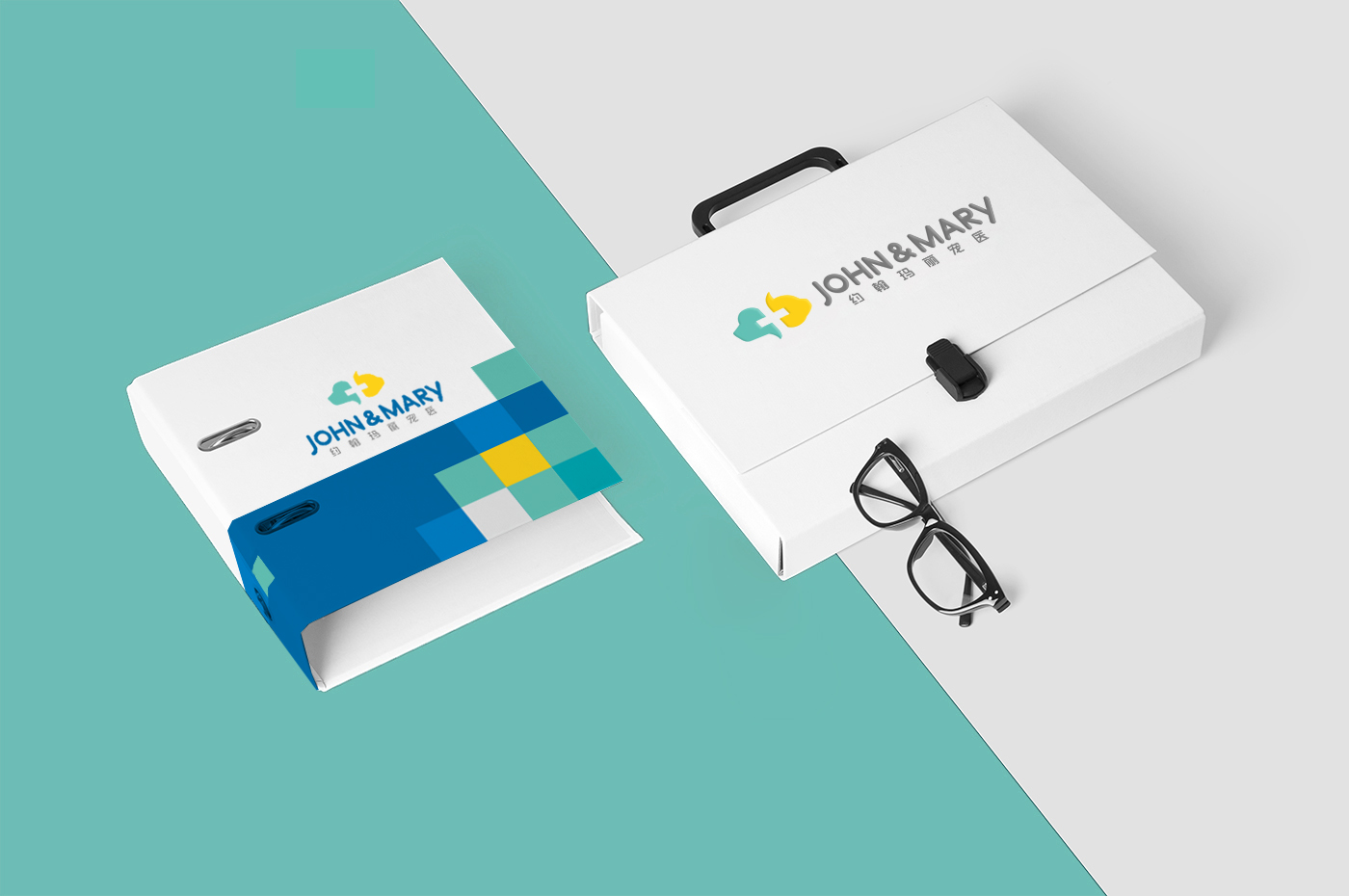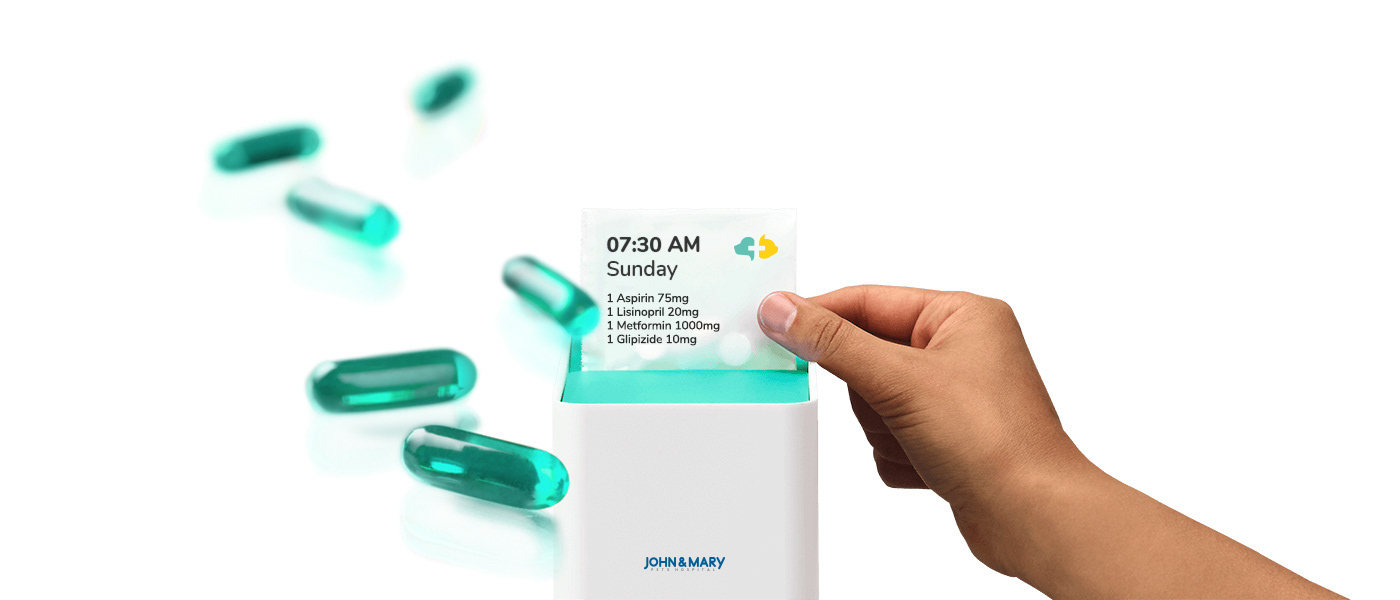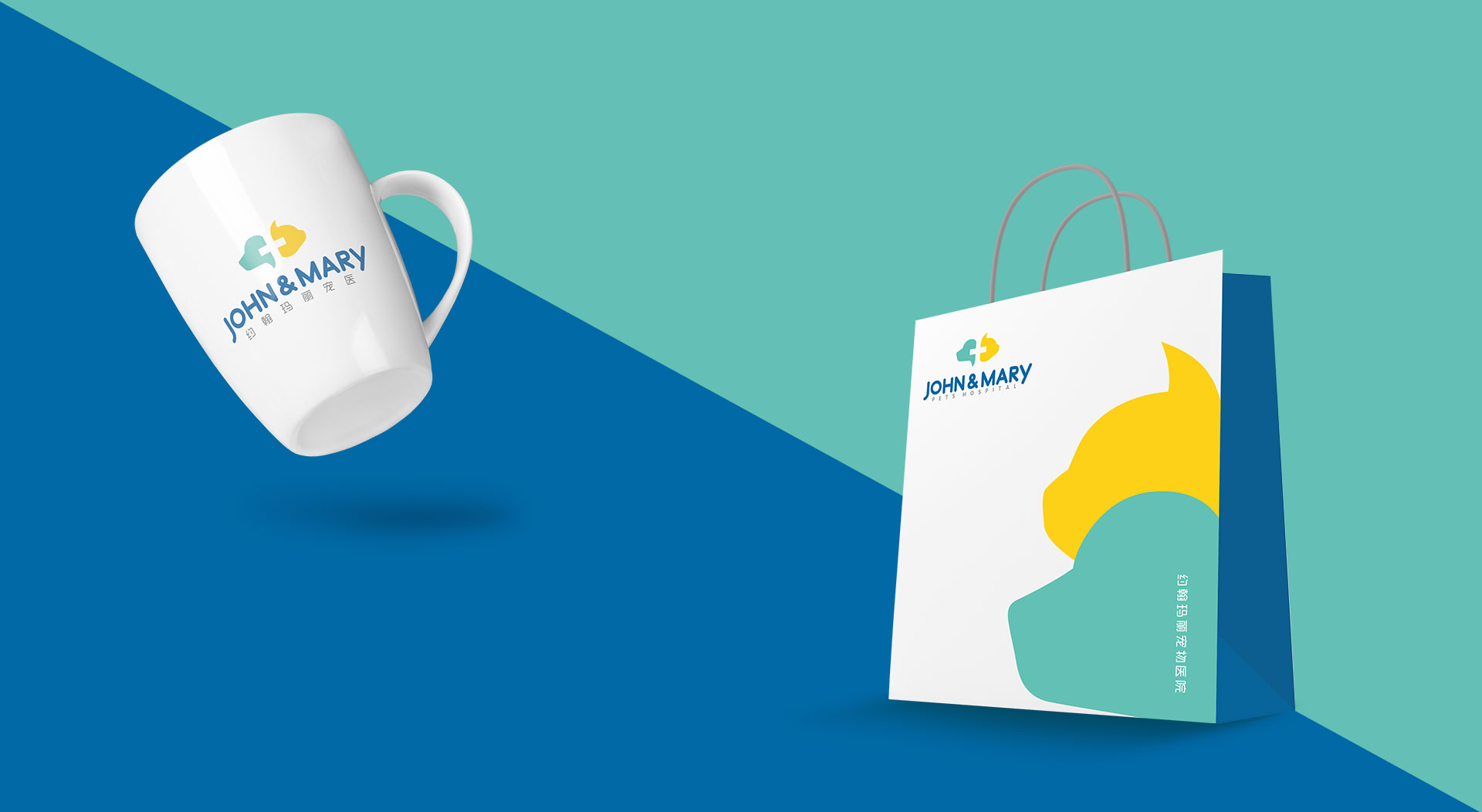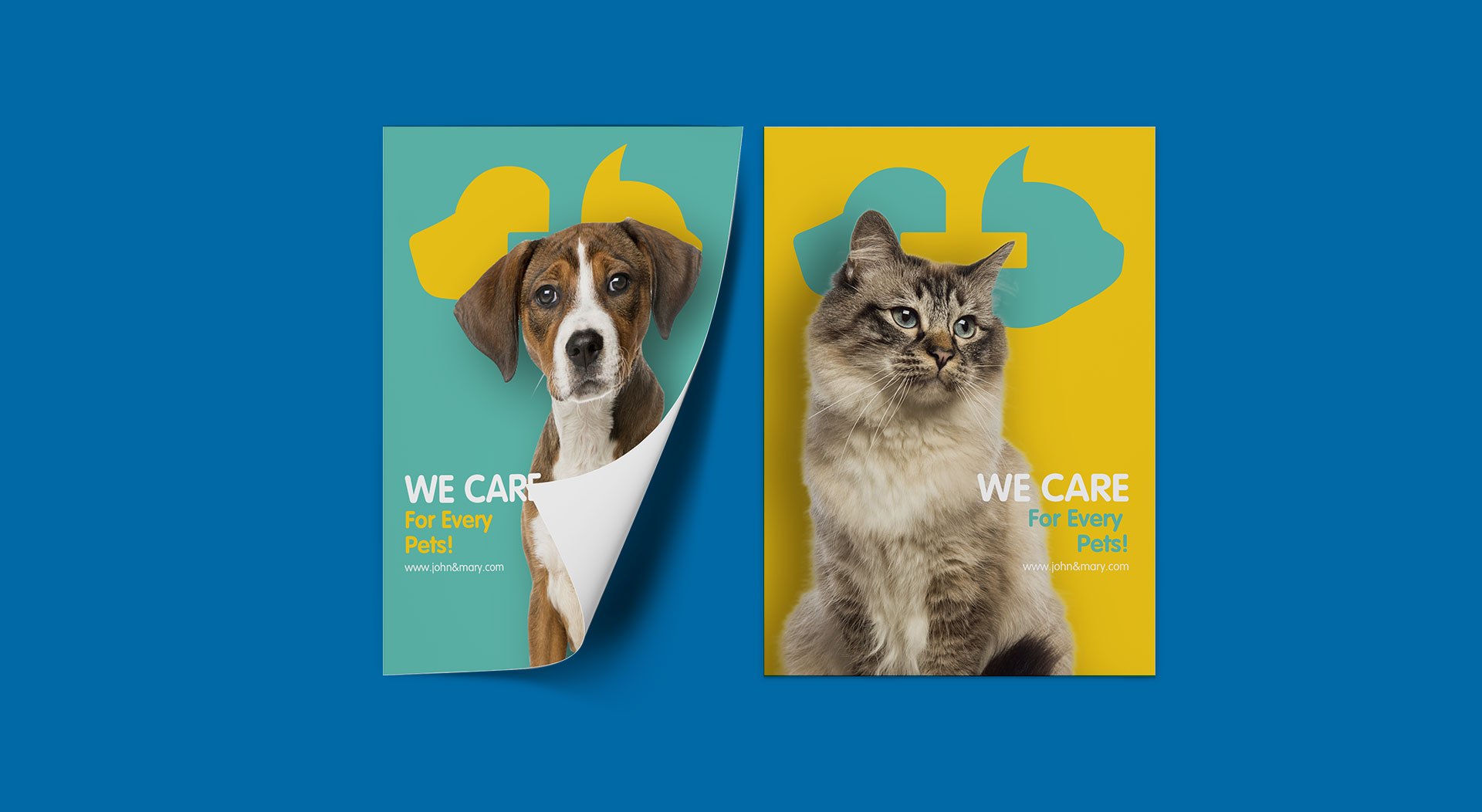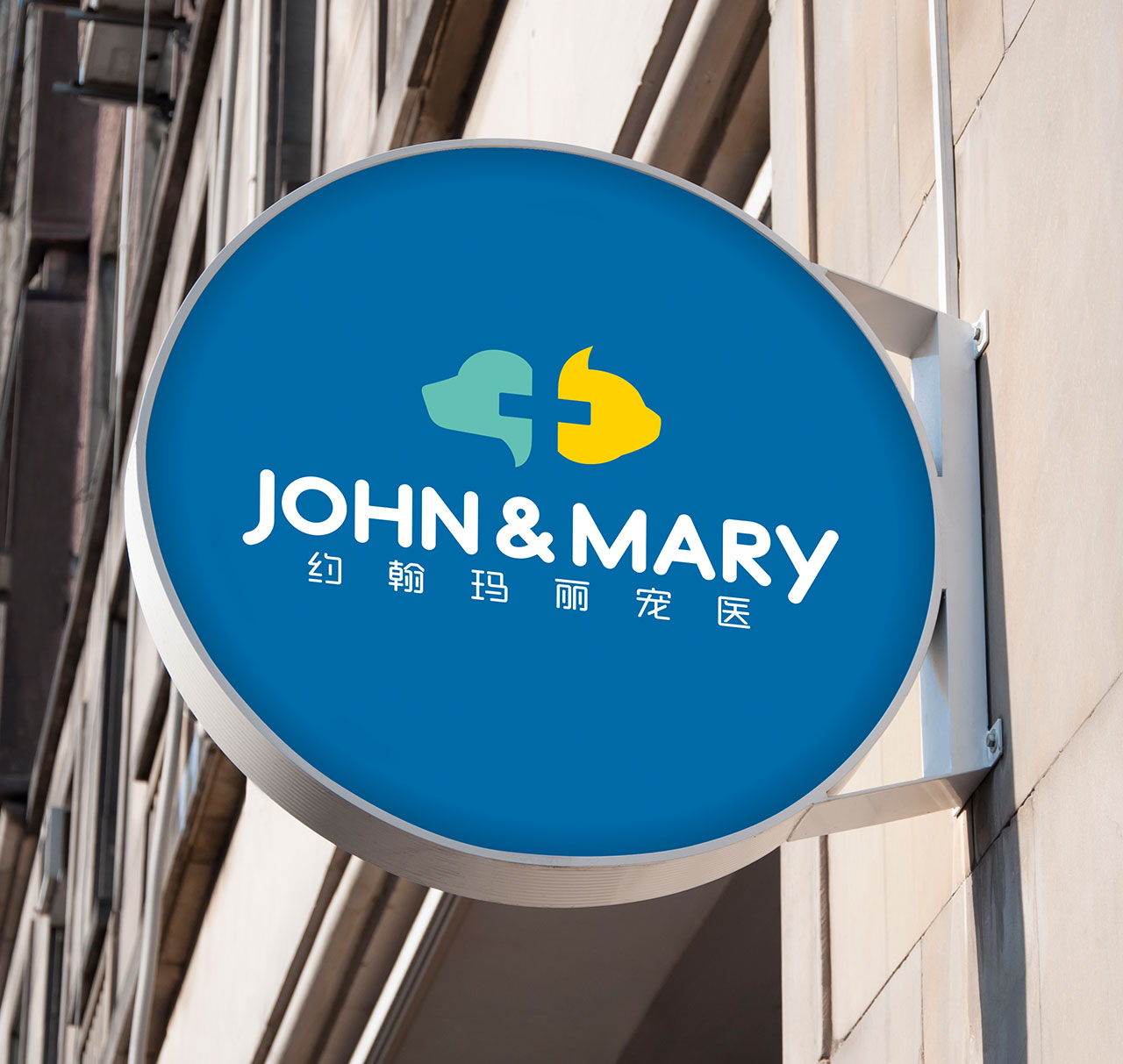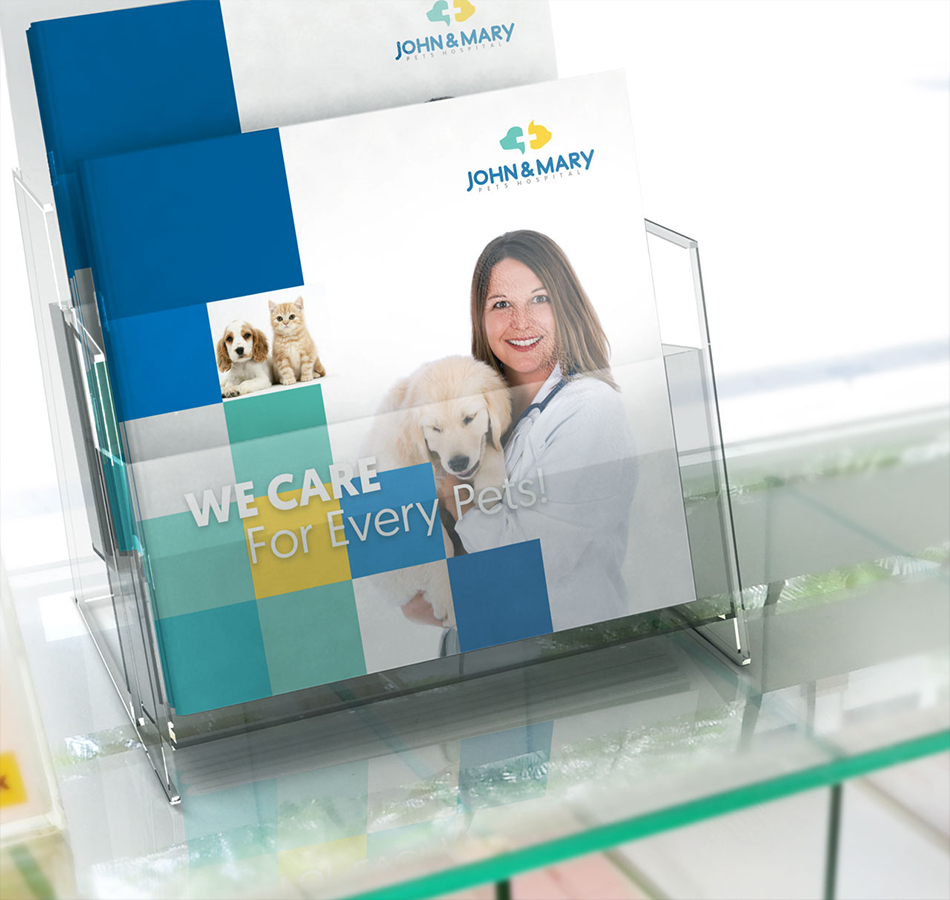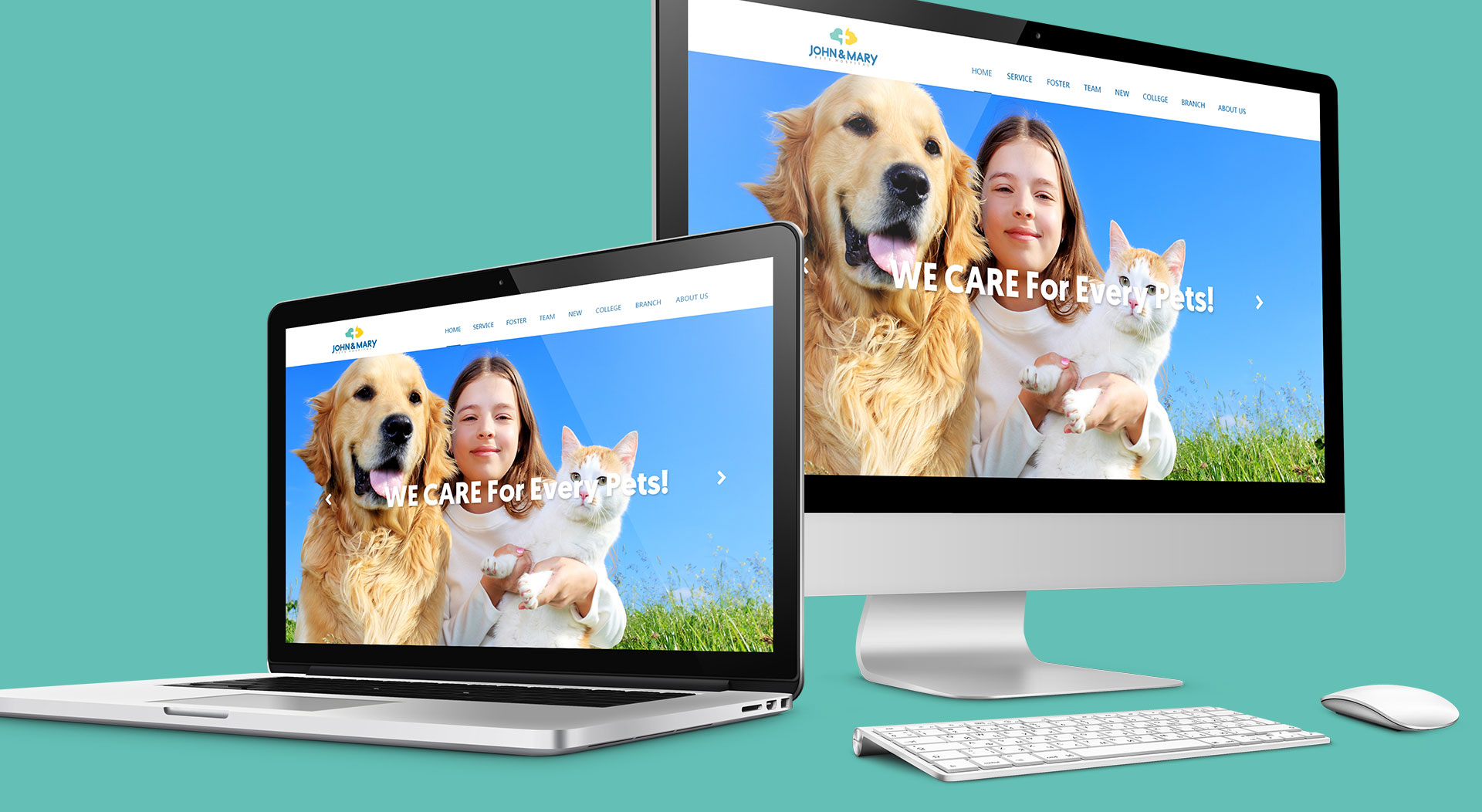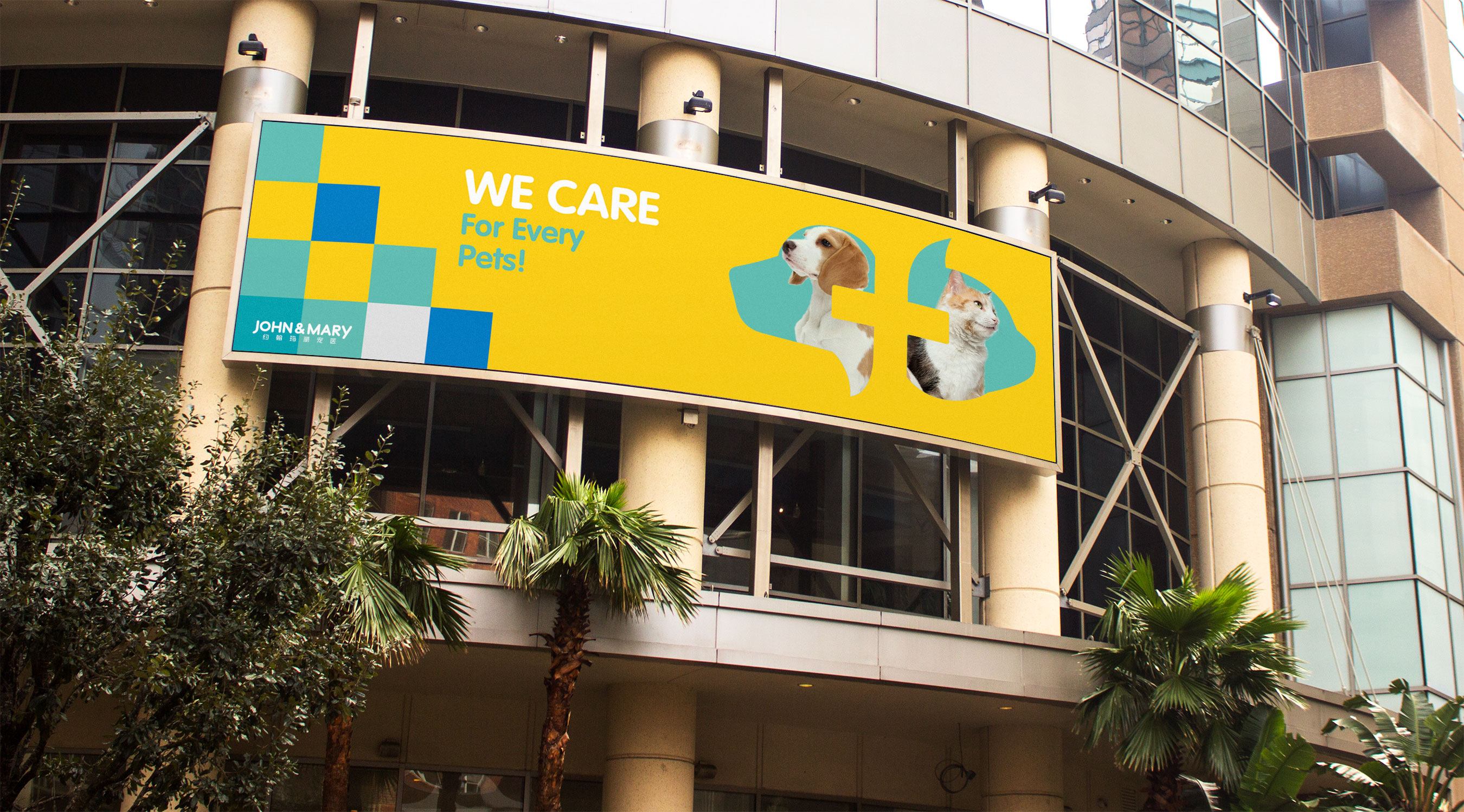 shieni